How does SVC fit in the big picture?
There's no single organisation that can span every issue facing the veterinary industry – each of our peak bodies, regulators, educators, suppliers, and businesses have different purposes, responsibilities, priorities, constraints and reach.
Across these arenas, we need to work together, avoiding replication and supporting and sharing the load with each other where we can.
SVC can provide the funding and Framework to support work occurring in all of these organisations.
Subject to transparent criteria and impact measurement, the AVA, AVNA, AVBC, CVE, ANZCVS, educators, and any service providers from within and beyond the veterinary industry would all be eligible for inclusion and support from SVC to enable greater uptake and reach of aligned resources.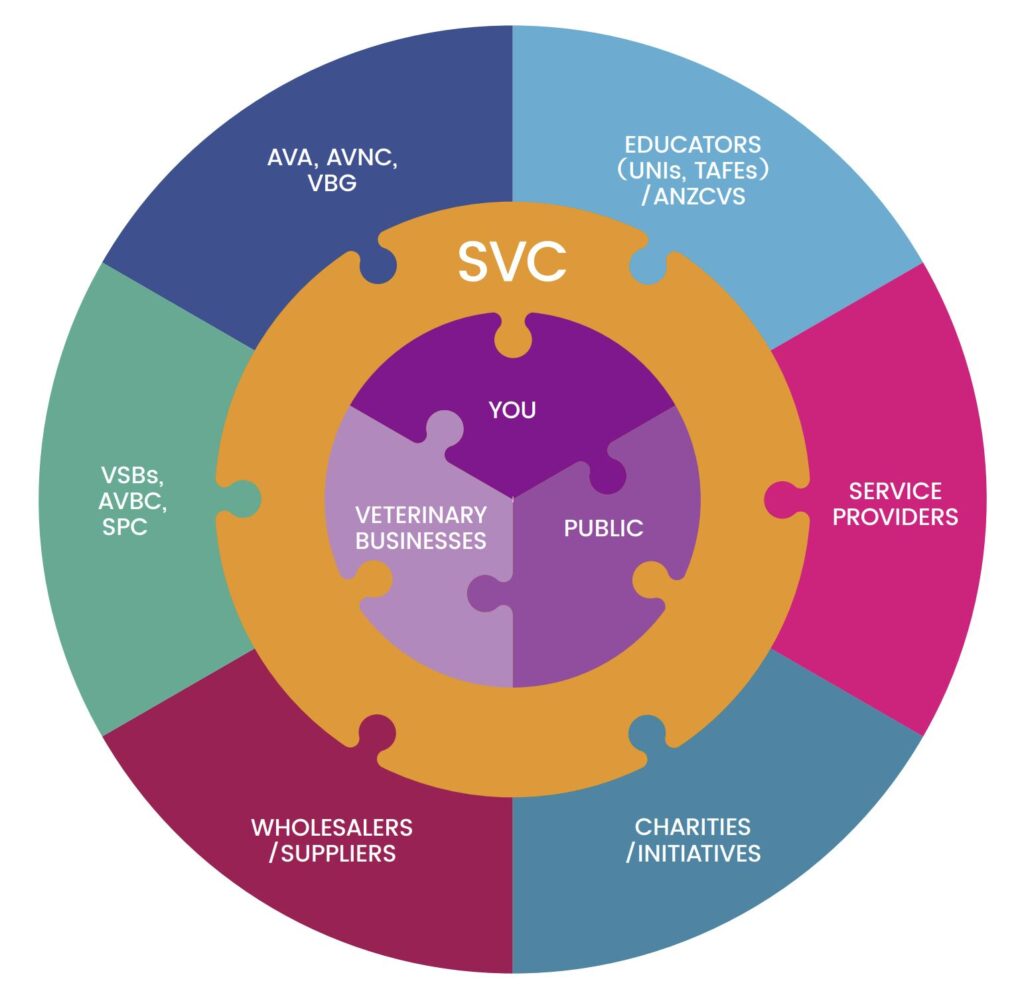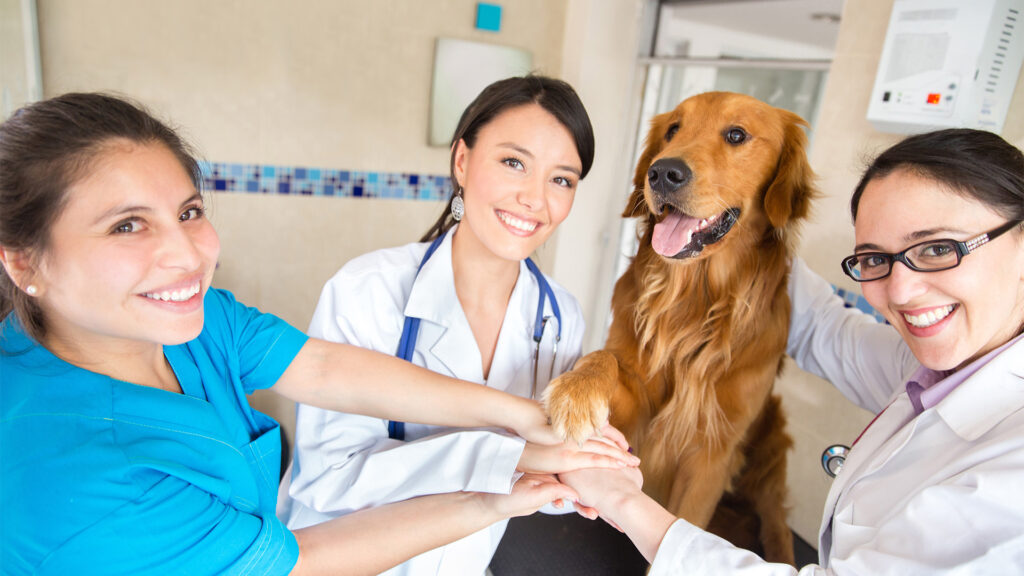 Ultimately, SVC is all about defragmentation – of our industry's approach, knowledge and skills, funding sources, access to resources, and of ourselves.
Because we're happier and stronger when we're together.
There are areas outside our scope which also support veterinary engagement and well-being – for example through government industry support, concessions and awards, regulatory reform, Board activities and animal welfare work.
SVC celebrates the efforts going into these areas, and look forward to adding our complementary piece of the puzzle.