Sustainable Veterinary Careers (SVC) aims to change the way it feels to learn and work in the veterinary industry, by increasing widespread access to non-clinical knowledge, skills and resources.
By supporting the right programs across the right areas, SVC will enable our industry to shape a more compelling future.
We've looked at the many elements needed to improve people's experiences of working within the veterinary industry, and at the barriers that have prevented further progress in these areas despite the valuable work occurring. And we're shaping a solution.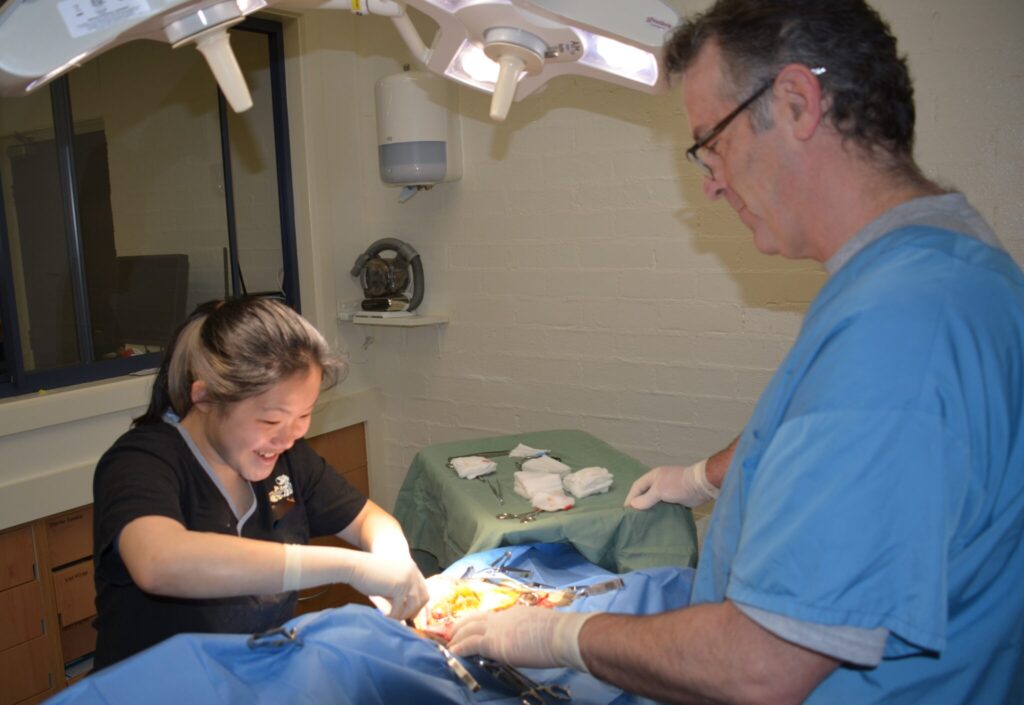 Non-technical resource Framework
SVC has drawn together established social science, vet industry knowledge and international data to identify areas where better knowledge and skill relate directly to better wellbeing, motivation and satisfaction for ourselves and  others  in the veterinary context. 
By collating a stable suite of non-clinical education and resources relevant to people in all stages and roles within our industry.
SVC aims to build veterinary industry-wide capability across four strategic areas: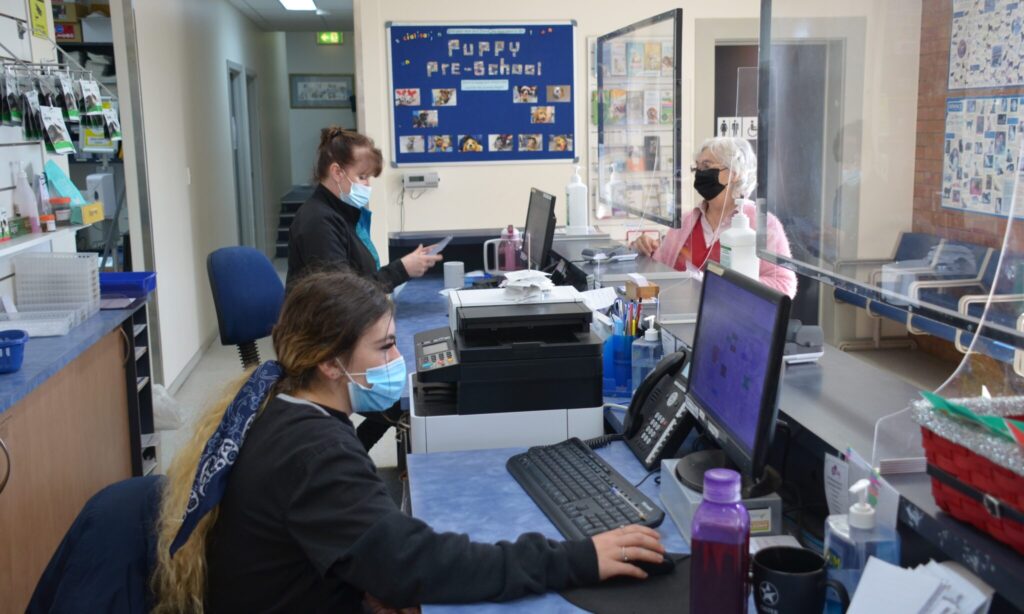 Public-facing education and media
To manage owner expectations, and foster understanding and empathy
Personal knowledge, skills & capabilities
To enhance engagement, personal and work relationships, resilience, and self awareness
Team leadership and management knowledge, skills and capabilities
To build engaging, motivating and satisfying workplace experiences
Impact measurement
To measure impact, and evolve based on the profession's needs and progress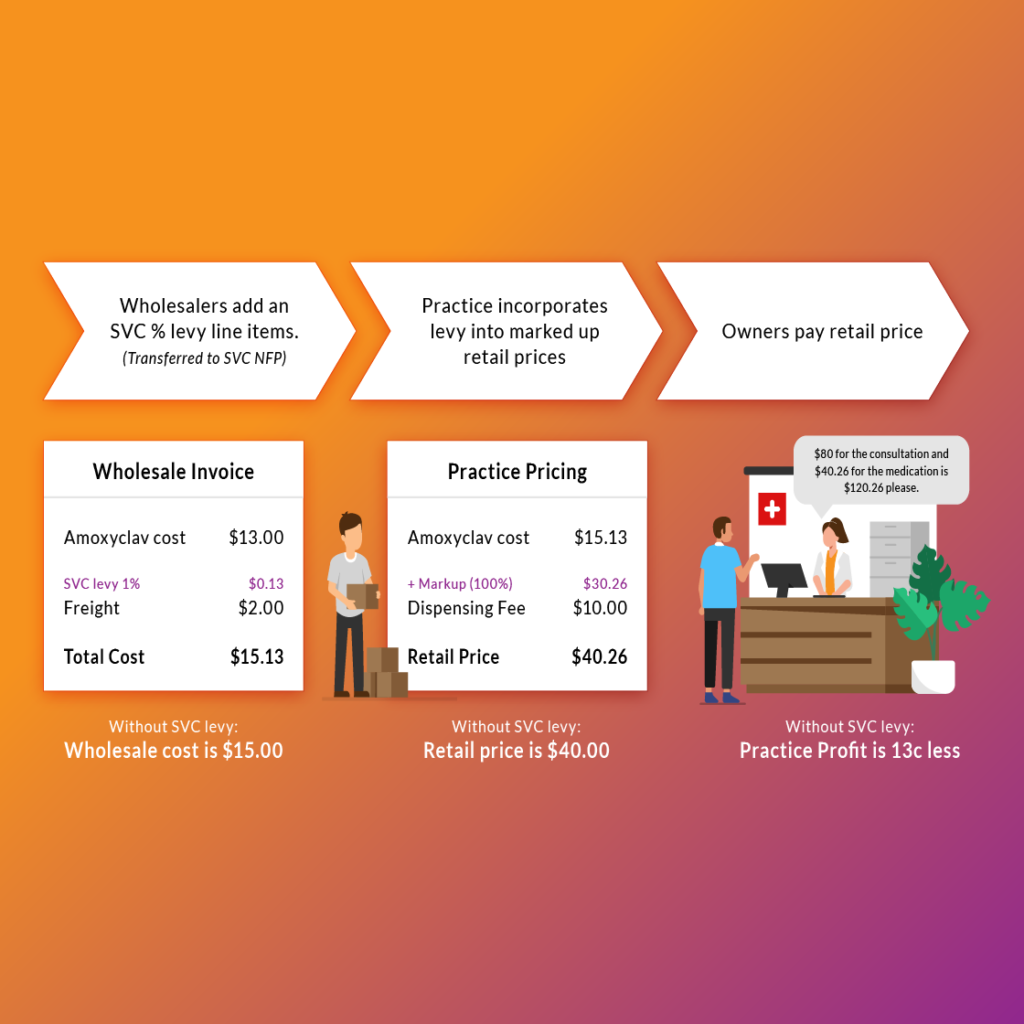 A novel, sustainable funding model
A key component of Sustainable Veterinary Careers organisation is the proposed implementation of a wholesaler levy to fund and measure the impact of resources which contribute to improved wellbeing, satisfaction and longevity across the veterinary industry.
Ultimately paid by customers through medication and consumable retail prices, the levy would be collected by the wholesalers and passed on to SVC.
We've received conceptual support from multiple wholesalers for this opt-out model, establishing a new normal in how – and who – supports wellbeing and professional longevity.
The percentage model means that over time, funding is scaled with both inflation and the size of the veterinary market. More people servicing more animals = more funding to meet an increased need for what it delivers.
If you've got ideas on the best way to manage online pharmacy purchases, such as through a clinic-driven prescription fee levy, and other unique models of medication supply, we'd love to hear from you.
Independent, representative, governance
We think it's important that everyone can understand how decisions are being made about the use of funds. We want to feel confident that diverse perspectives are represented, that processes are fair and equitable, and that there's accountability for what's delivered.
That's why we're proposing an independent, highly transparent Not-For-Profit organisation, governed by a representative Board with operations supported by a small team of skilled staff.
Charity status also allows other sources of funding – including donations – to be pooled into this single, evidence-based "umbrella" organisation, that acts as an industry-wide enabler of the most appropriate range of projects, education and initiatives. 
So that whether you're a vet, nurse, student, in a customer care or management role, you'll have equal access to the things you need to thrive.